Open Universities Australia (OUA) makes it possible for anyone to achieve their educational goals of studying at leading Australian universities, offering over 1,000 subjects with no entry requirements!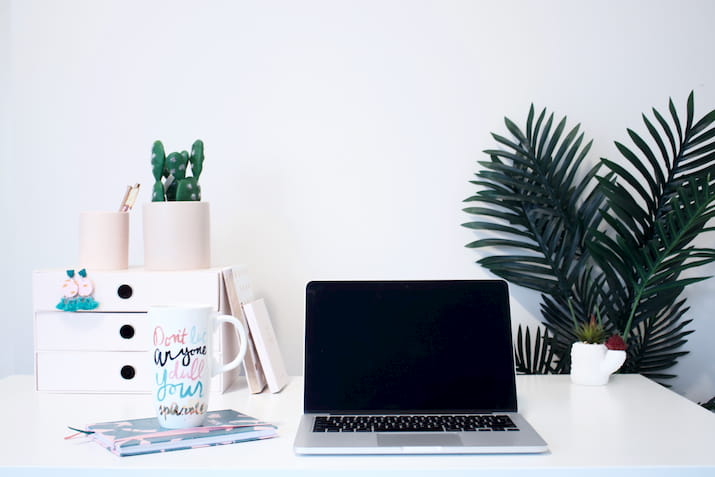 Want to study at leading Australian universities? When you enrol through Open Universities Australia (OUA) there are no entry requirements for over 1,000 undergraduate subjects available to study with credible education providers.
Our open-door policy means that you can sign up and start studying select courses right away—no need to wait for uni approval, visit a campus or submit your ATAR. No matter your background or school marks, OUA can help you get your foot in the door and into a degree you're passionate about!
At OUA, we call undergraduate subjects with no entry requirements 'open enrolment subjects'. Pass a few of these in areas such as business, arts, health, education and science and you can use the credit you gain to apply for entry into a degree.
So, what's possible without entry requirements? Well, almost anything! Here are a few examples of courses you can start studying right away.
Technology and Innovation - University of Tasmania
Learn how to propose, plan and deliver innovative projects in the applied sciences. From research and development to inquiry and self-directed negotiation, this online course will teach you how to use management tools and practices to solve industry related problems.
After this course, you'll be able to:
Evaluate, communicate and reflect on how to effectively project manage to create dynamic solutions in testing and implementation.
Understand the 'Age of the Consumer' and how sensors and data play a role.
Apply, analyse and evaluate innovation and entrepreneurial practice to deliver outcomes that respond to industry specific problems.
Wellbeing - Murdoch University
Want to learn more about what affects our mental health and wellbeing? In this course you'll address psychological, economical and emotional viewpoints of wellbeing. Compare and contrast different perspectives and learn how nutrition, ageing and the media can shape our thoughts.
After this course, you'll be able to:
Combine theory and practice to critically evaluate different disciplinary perspectives related to wellbeing.
Explore, synthesise and critically think about the benefits and limitations of specific approaches and perspectives on wellbeing.
Integrate knowledge from multiple subject areas to articulate your personal understanding of wellbeing and compare these in tutorial sessions.
Writing Genre Fiction - Curtin University
Calling all aspiring writers! Expand your skills in creative writing and find your niche in fiction through this online course designed to bolster your drafting of short fiction. Improve your skills in meaningful feedback and learn how to critically analyse contemporary short fiction.
After this course, you'll be able to:
Implement theory and practice when writing short prose fiction.
Critically workshop and constructively critique examples of your own writing as well as your peer's.
Experiment with possibilities and parameters of genres through short fiction form.
Counselling Concepts - University of South Australia
Are you a good listener and advice giver? Gain the confidence to counsel others effectively! This 10-week online course will cover a range of concepts including: psychotherapy theories, interpersonal skills and communication.
After this course, you'll be able to:
Identify concepts and values that define positive contemporary counselling.
Learn more about the role of theory in counselling.
Develop a general understanding of international and Australian counselling practices.
Apply these principles and theories to your own life and experiences, preparing you to better assist others in a counselling setting.
Introduction to Nutrition - La Trobe University
Uncover diet myths, create comprehensive dietary guides and calculate the muscle to fat ratio to determine health. In this course you'll learn how to weigh-up the balance between what people eat and the energy they burn.
After this course, you'll be able to:
Identify and describe common food sources of micronutrients including energy, fat, protein, alcohol and carbohydrate.
Apply dietary analysis techniques to assess your own diet and the diet of others.
Understand and describe the role of the Australian Dietary Guidelines in health and how they may affect the population's diets.
Database Concepts - RMIT
Big data is taking over—are you onboard? Dig into data principles, explore the application of database systems and learn how to design and apply software solutions to meet specifications.
After this course, you'll be able to:
Assess and compare software assets and IT systems for organisation or user fit.
Describe various data modelling technologies and data base systems.
Apply SQL as a programming language to define database schemes and update contents.
Introduction to OHSE Management - Australian Catholic University
This online course is well suited for students looking to gain more know-how in occupational health safety and environmental management. Learn concepts around risk and hazard and how you can put these into action through effective communication with stakeholders.
After this course, you'll be able to:
Explain occupational health and safety concepts in addition to the conceptual structure underpinning OHSE practice.
Compare and contrast the basic concepts of risk and hazard.
Communicate data effectively to explain concepts to workplace stakeholders, workers and employers.
Develop a contextual understanding of professional practice and legislative concepts.
To express your interest in any of the courses on offer through OUA, fill out the form on this page and an expert student advisor will get in contact with you.