Computer science courses
Complete a computer science degree and tackle complex computing issues with your problem-solving prowess.
Do you dream of creating and updating life-changing computer applications? Maybe you're a natural administrator, or you're passionate about data, computers and everything in between? A course in computer science could open up the doors you've been looking for.
Study a Bachelor of Computer Science and channel your interest in software, programming, data security and much more into a lifelong career. Are you already on your way to becoming a leader in the industry? Improve your employability and sharpen your skills with a Master of Computer Science.
Explore your options through Open Universities Australia and gain a competitive edge with an online computer science qualification.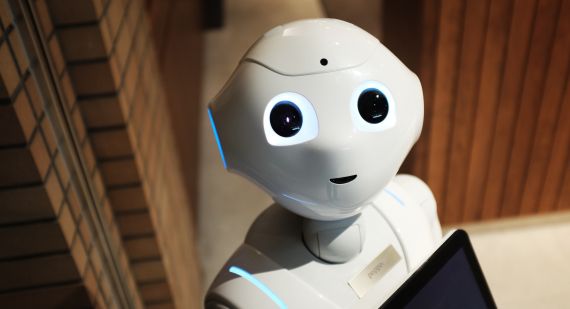 Why should you study computer science?
Computer science experts are in demand, with employment figures suggesting a strong upward trend well into the future. Answer the call and join experienced software programmers, data security professionals and system administrators in the field, shaping the future of technology in Australia.
Not sure if you're destined for the above? Artificial intelligence, big data, automation, hardware development and networking are further career paths available to computer science graduates.
Sharpen your analytical skills with a computer science degree online and delve into the world of computers with leading Australian universities.
What you'll learn in a computer science course
Upon graduation, your final skill set will depend on which computer science degree you decide to tackle.
Generally speaking, computer science courses combine foundational units and speciality subjects that ensure you'll be able to apply a range of methodical processes to modern workplace challenges.
Although your career destination may be totally different from the other students in your graduating class, you'll all have learned how to analyse information (encoded bits and bytes) to make magic happen for tech users the world over.
Some speciality areas include:
Algorithms and operating systems
Analytics
Computer architecture
Database management
Information technology (IT)
Machine learning
Mobile applications
Networking
Programming
Robotics
Scientific computing
Systems administration
Visualisation and big data mining
Website user experience (UX)
Excited to know more? Take a closer look at the growing range of computer science courses available to study online through Open Universities Australia. With our help, it's possible to complete a computer science course online without sacrificing your work/life balance!
Discover online computer science courses
Discover online computer science subjects
Get help every step of the way
Our student advisors can assist you with enrolment, help you plan your studies, and answer questions about how studying through Open Universities Australia can get you from where you are today, to where you want to be tomorrow.